Throw Me Something Mister!!!
Crescent City Crossfit – GRETNA FREE COMMUNITY WOD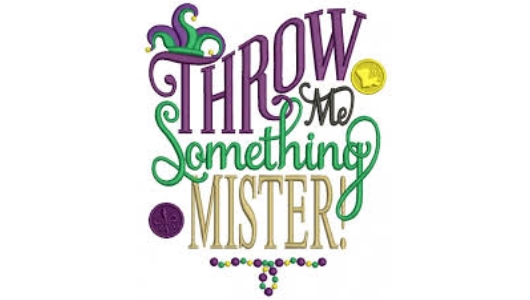 Best of luck to all our Athlete's competing in WODi Gras today!!
Gretna Saturday
Metcon (Time)
Partner WOD for Time:
1k Row or 800m Run
–THEN–
2 ROUNDS:

50 Wallballs to Partner*

100 Sit-ups w/Medball toss to Partner

50 Burpees

100 Parallette Jump overs
–THEN–
1k Row or 800m Run
Divide the reps and the row/run with your Partner. 1 Partner works while the other rest.
*Advanced – Wallballs to partner over rig